Our Animal Lifestyle
by Larry & Julia Gorden
| | |
| --- | --- |
| Moose Deceased November 2007 (11 1/2 years old) | |
| | Max Deceased 2010 |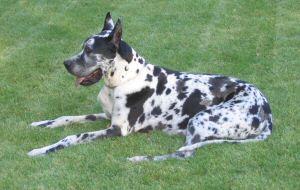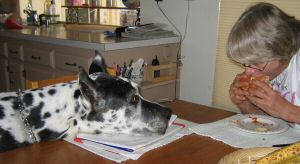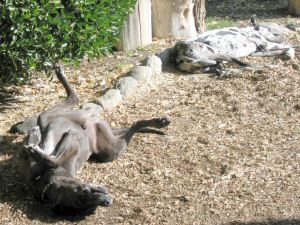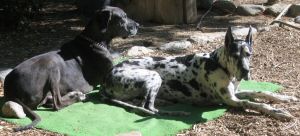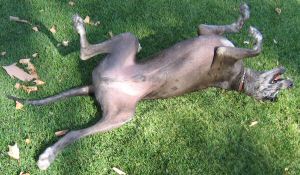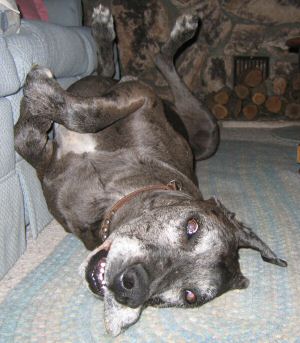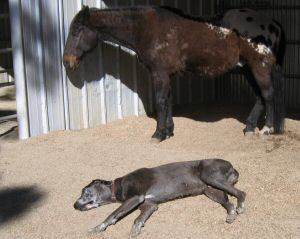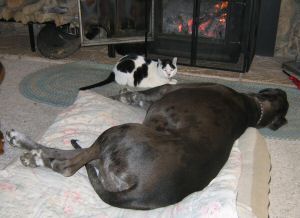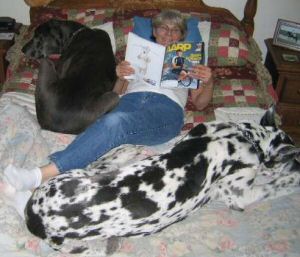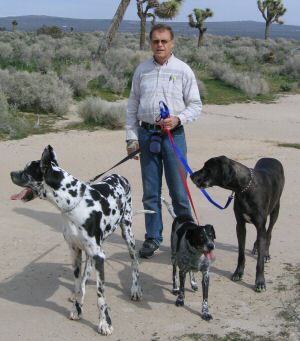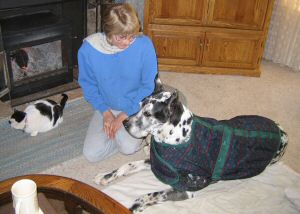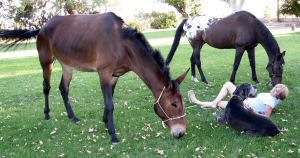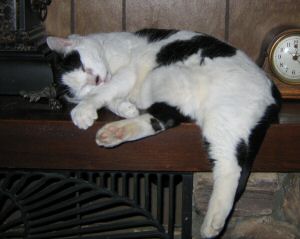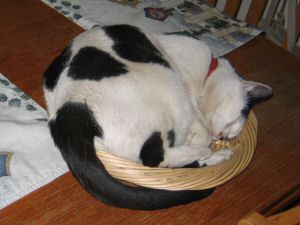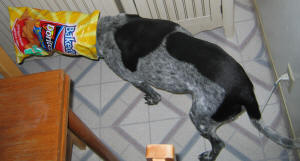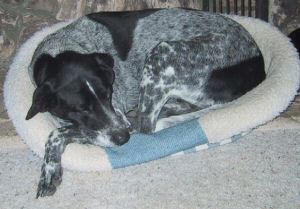 Pele Deceased at 18 years old
New Member of Family, Tinker
3 year old female Great Dane
| | |
| --- | --- |
| Day 1 -- Jan 17, 2009 | 4 weeks later |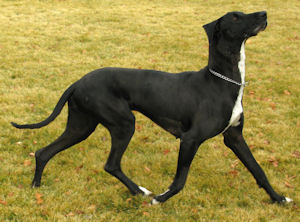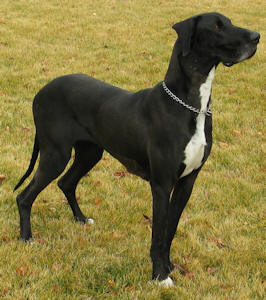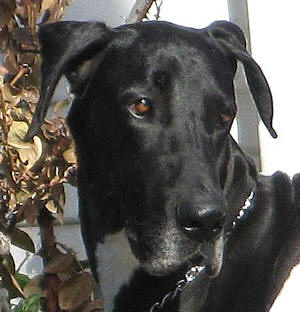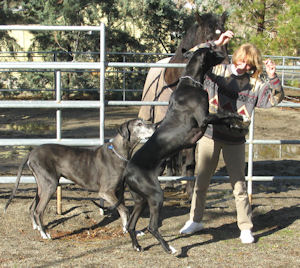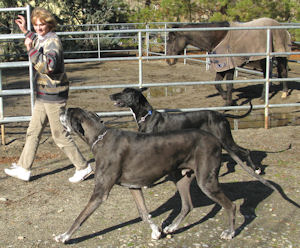 New Member of Family, Buck
December 22, 2009
believed to be about 2 years old, male Great Dane
Friends picked him up in Tehachapi, he had been running around stray, was in the snow looking for water and food. He was very thin. We took him in to find him a home but you know how that goes.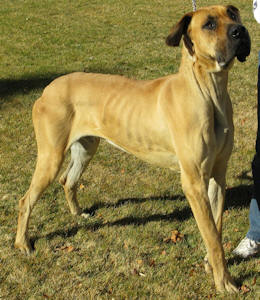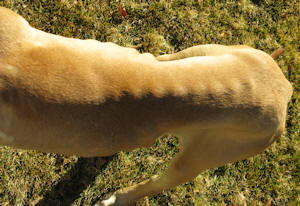 Jan 15, 2010. He's looking better but still thin. He decided to keep us.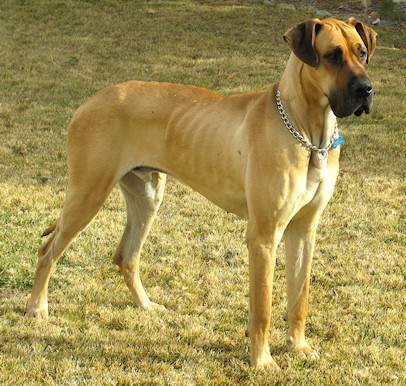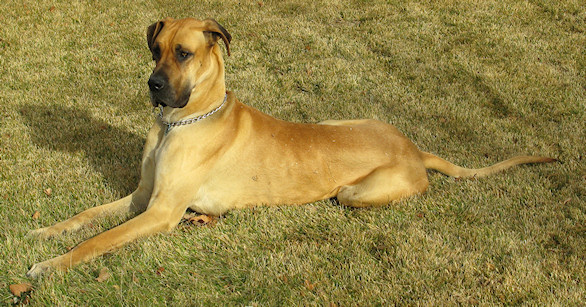 Summer 2010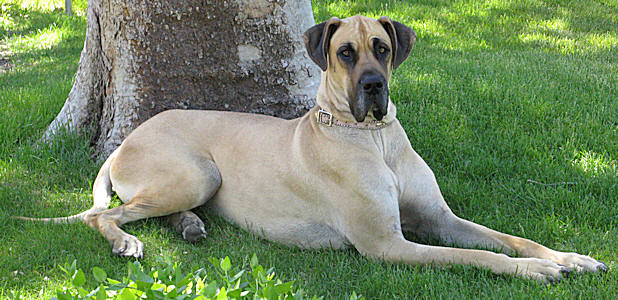 He wants to be a lap dog.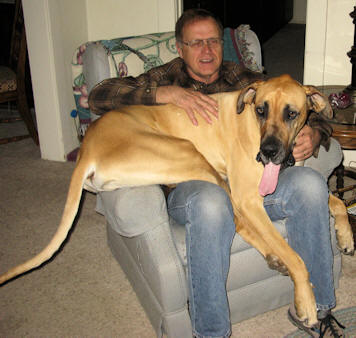 I've been replaced!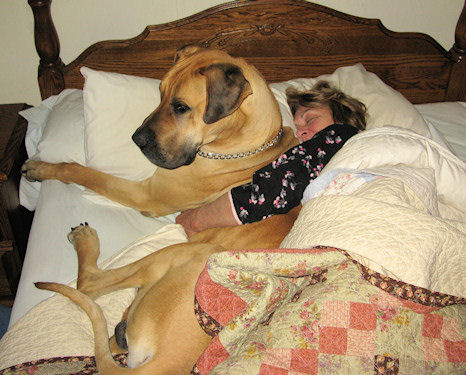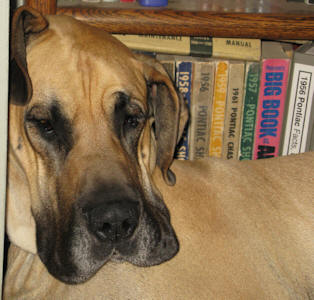 Look out Buck!!!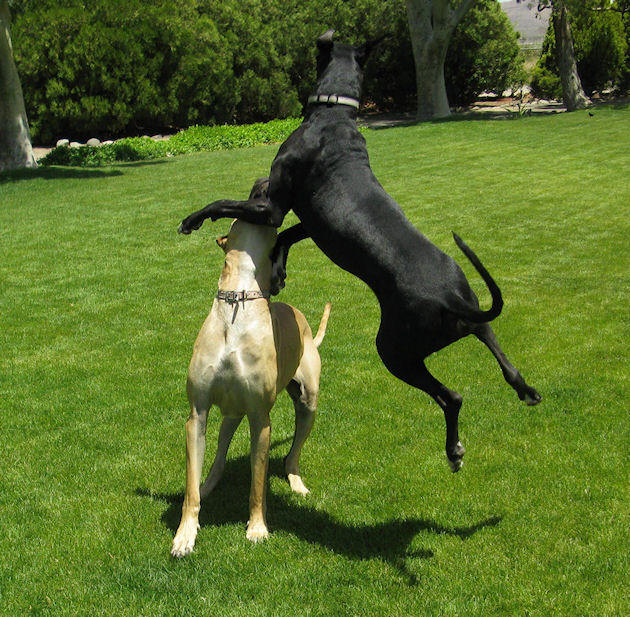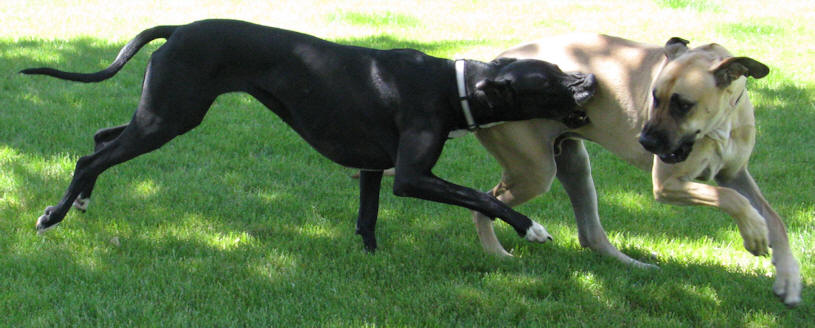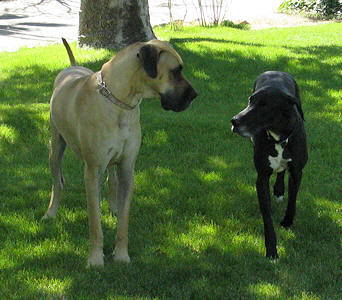 Technical Advisors