Mule Days May 2005.
.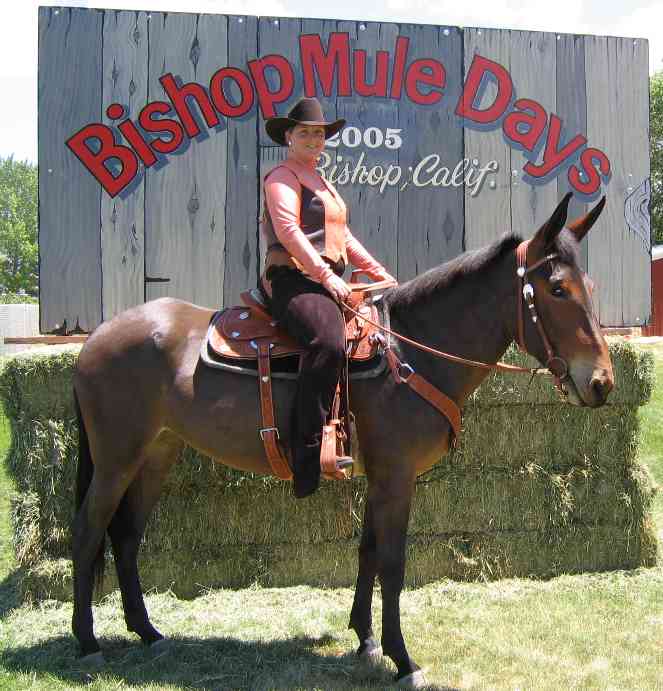 Jennifer (Julia's daughter) and Pearl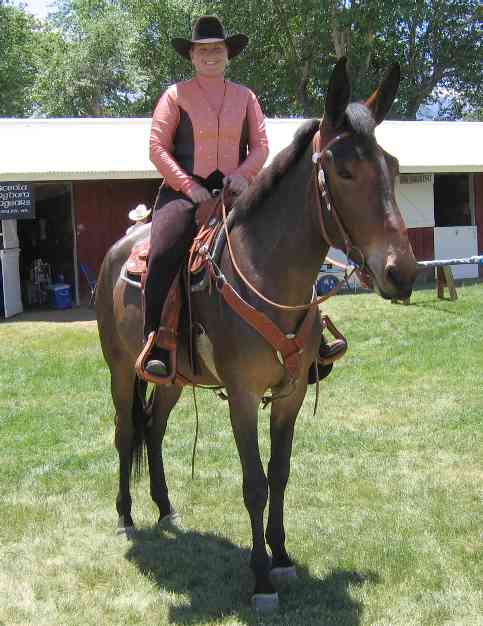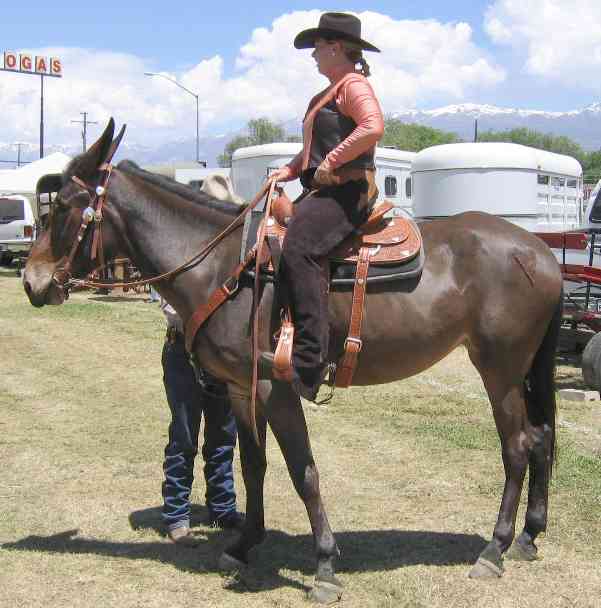 Entering Arena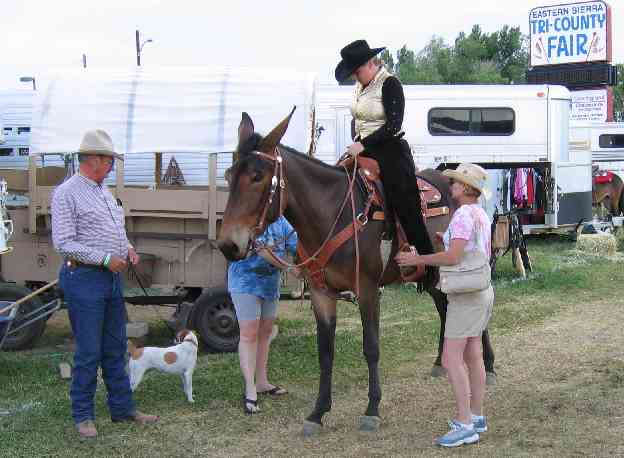 Left - Gary, trainer Right - #1 helper/supporter, Mom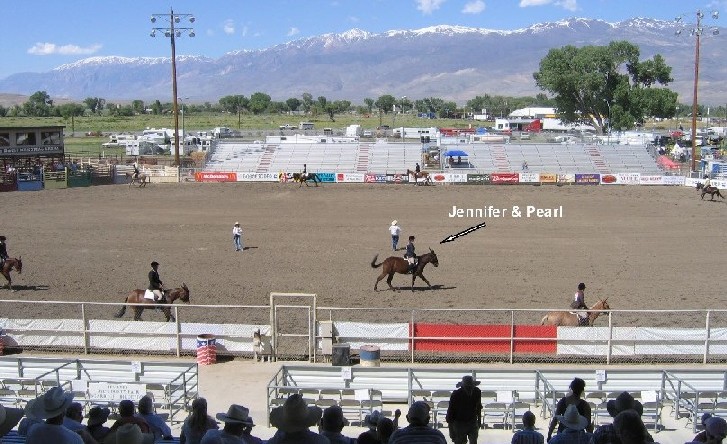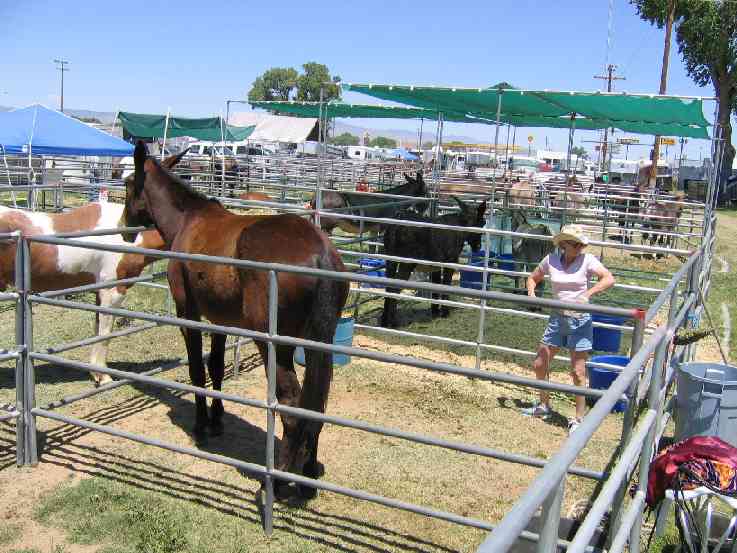 Thanks Mom for cleaning stall!

Lined up for judging.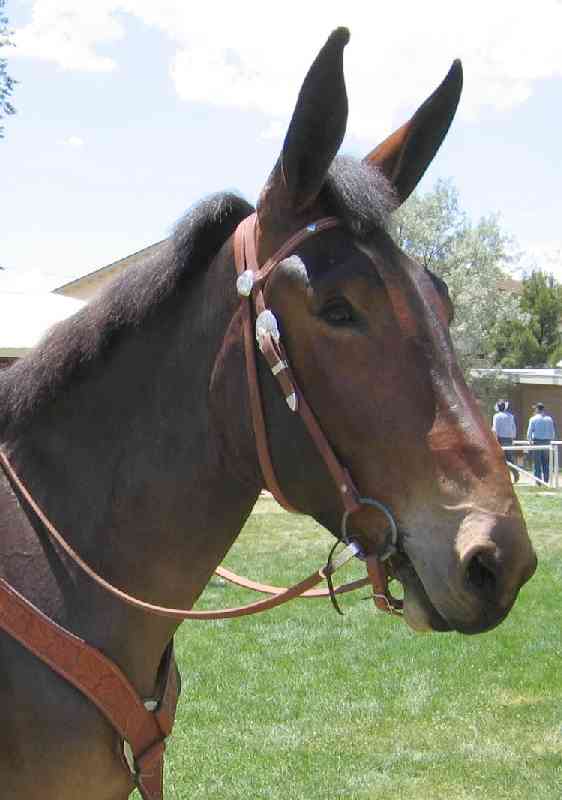 Pearl is one gorgeous mule!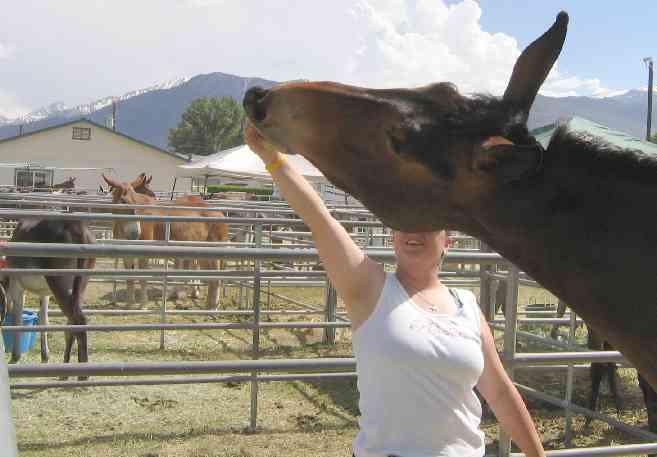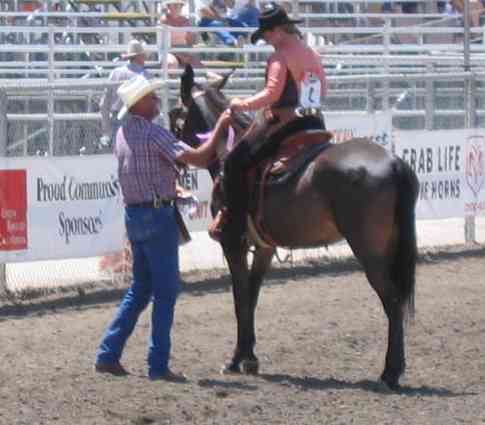 Picking up ribbon.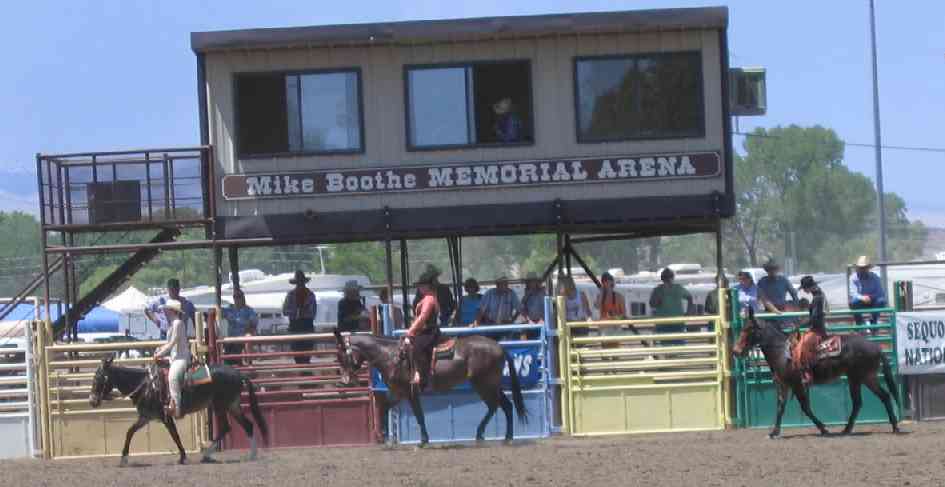 Jennifer and Perl in center. Note size of other mules compared to Pearl.

Team wagon class